Vanitas is a Latin word meaning "vanity" and loosely translates to the transient nature of earthly life. The theme was widely used in art throughout the 16th and 17th centuries. This bust is severely damaged.
Step 1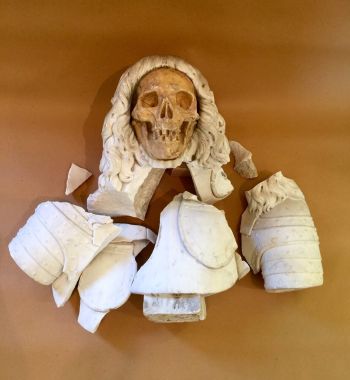 Examine all broken sections.
---
Step 2
After broken sections of chest and shoulders have been drilled, pinned and reassembled the head is examined for a proper fit and reattached.
---
Step 3
Steel pins are applied to interior cavity for extra support. A temporary wooden structure is required during the restoration process.
---
Step 4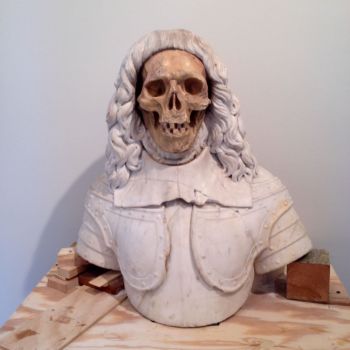 Bust is ready for surface preparation.
---
Step 5
Large cracks are filled with conservation material.
---
Step 6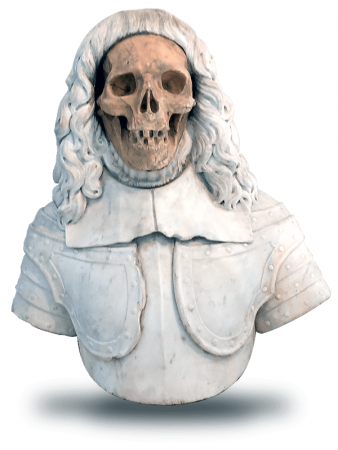 All areas of repair are then color matched. The result is invisible restoration. Note; chipped edges around collar and chest plate were not a result of recent damage and therefore were not restored at the request of the owner.