Life-size Art Deco sculpture restored for Chicago's historic Green Mill jazz club.
She has been nicknamed "Stella" by the jazz musicians which have played there, as in the song, "Stella by Starlight".
Step 1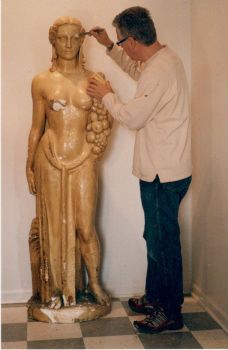 Severe damage to the surface with missing sections. Piece must be carefully examined to determine part replacement and overall condition treatment of surface.
---
Step 2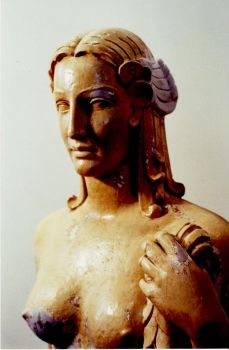 Detail of part replacement to eye, hair and breast.
---
Step 3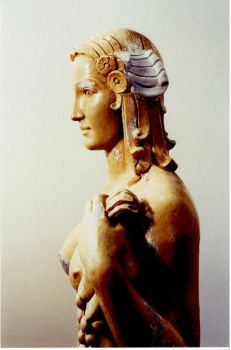 Detail of part replacement to hair.
---
Step 4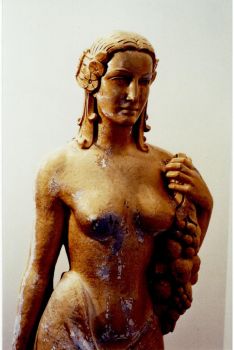 Preparation of surface for color match.
---
Step 5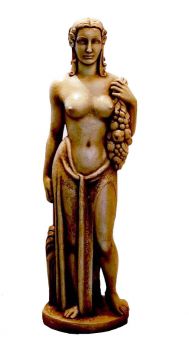 Color match glaze and texture. Result is invisible restoration without compromising original finish and age.